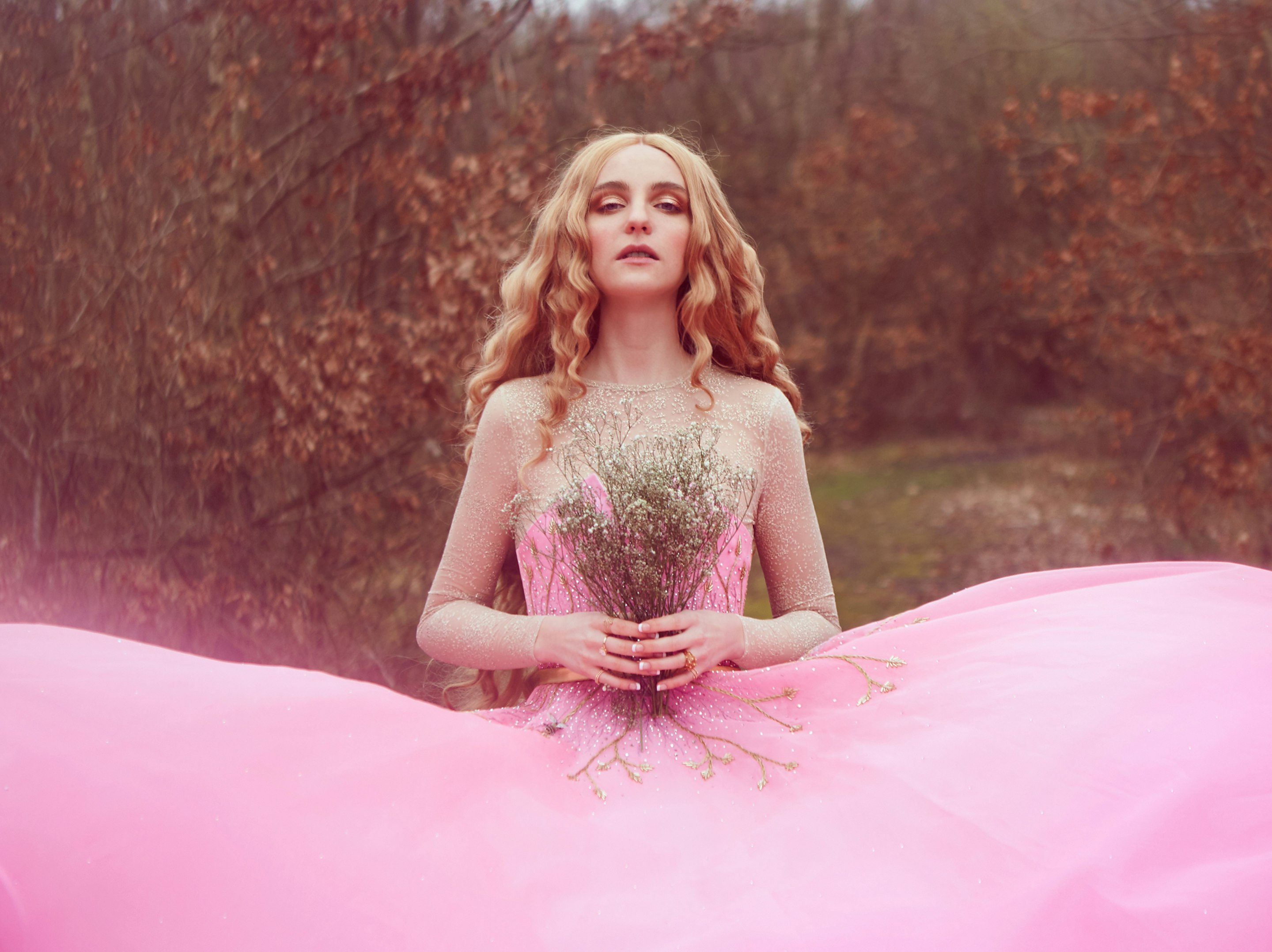 In her anger she grabbed Rapunzel's beautiful hair, wrapped it around her left hand and grasped a pair of scissors with her right.
Blind, he wandered about in the forest, eating nothing but grass and roots, and doing nothing but weeping and wailing over the loss of his beloved wife. Thus he wandered about miserably for some years, finally happening into the wilderness where Rapunzel lived miserably. He heard a voice and thought it was familiar. He advanced toward it, and as he approached, Rapunzel recognized him, and crying, threw her arms around his neck. Two of her tears fell into his eyes, and they became clear once again, and he could see as well as before. He led her into his kingdom, where he was received with joy, and for a long time they lived happily.

Layers of pink silk organza lay over a crisp white silk satin organza skirt. A stretch bodysuit decorated with gold glitter print is worn against the skin. Embroidered wheat in shimmering gold, silver, pink & antique gold threads grow over the bodice and top skirt. Embellishment of pink pearls & glass bead work are amongst scatterings of Swarovski crystals in shades of crystal AB, pink, rose, peridot, moonlight & mauve glitter and sparkle across the entire dress. 3D embroidered bumblebee's were handmade with thread-work, gold and black seed beads and digitally printed silk organza fluttering wings.

PHOTOGRAPHER: Charlotte May Godfrey
MODEL: Julia Kinnear (jem models)
HAIR & MAKEUP: Petr Simon Fridrich