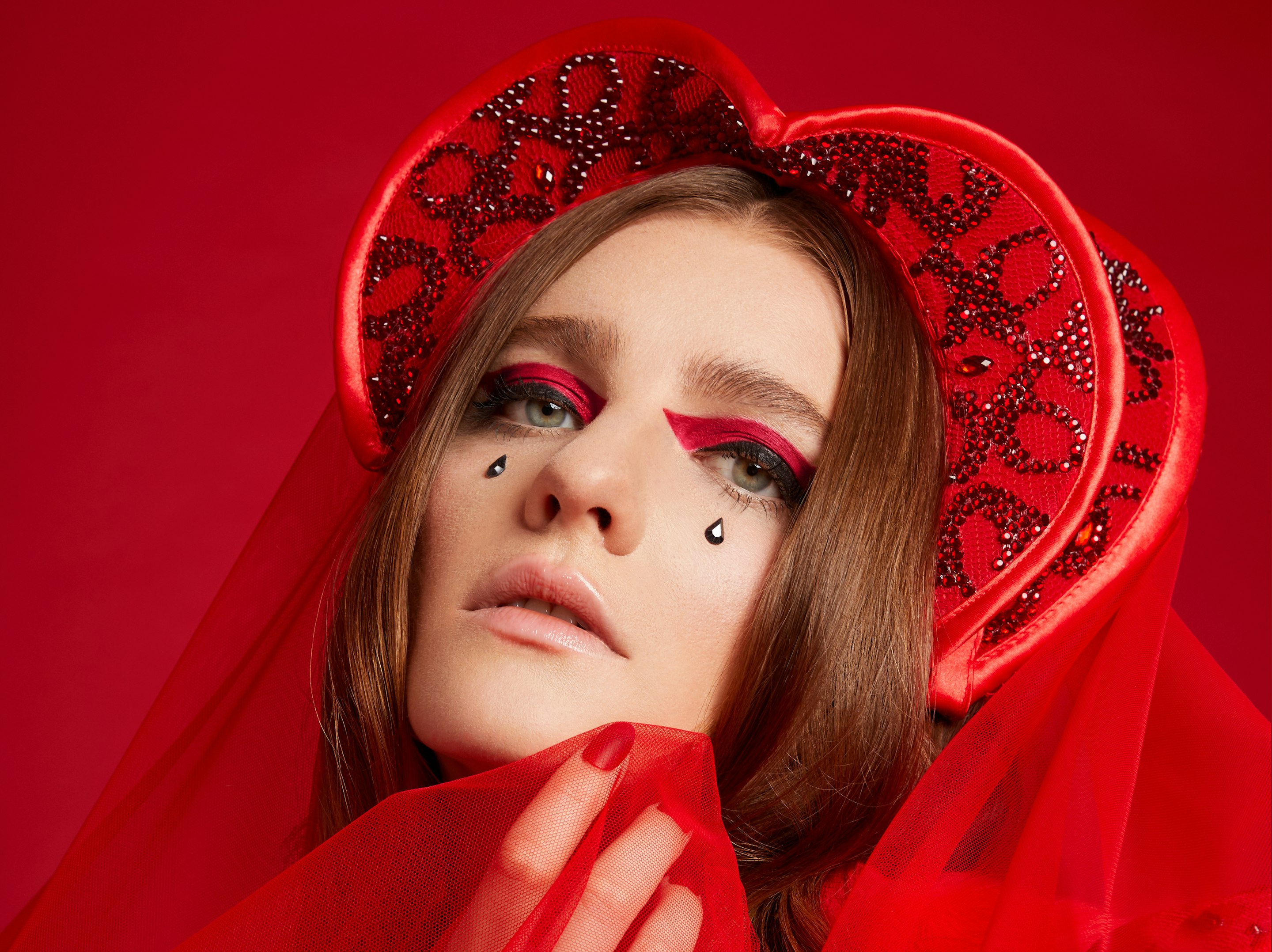 There was once a girl known by everyone and no one.
Having escaped a blood soaked basement in a haze of mystery, her mind is forever splintered between memories of the past and the circumstances which have come to define her life.

Cut in deep red duchess satin, overlaid with lace and lined with satin, dripping in embellishment with Swarovski crystals and Preciosa glass beads. A hand-dyed rabbit fur collar compliments a matching headdress crafted in velvet, overlaid in lace, trimmed in satin and featuring a phantom tulle veil.

PHOTOGRAPHER: Charlotte May Godfrey
MODEL: Julia Kinnear (jem models)
HAIR & MAKEUP: Kat Krupa-Ringuet