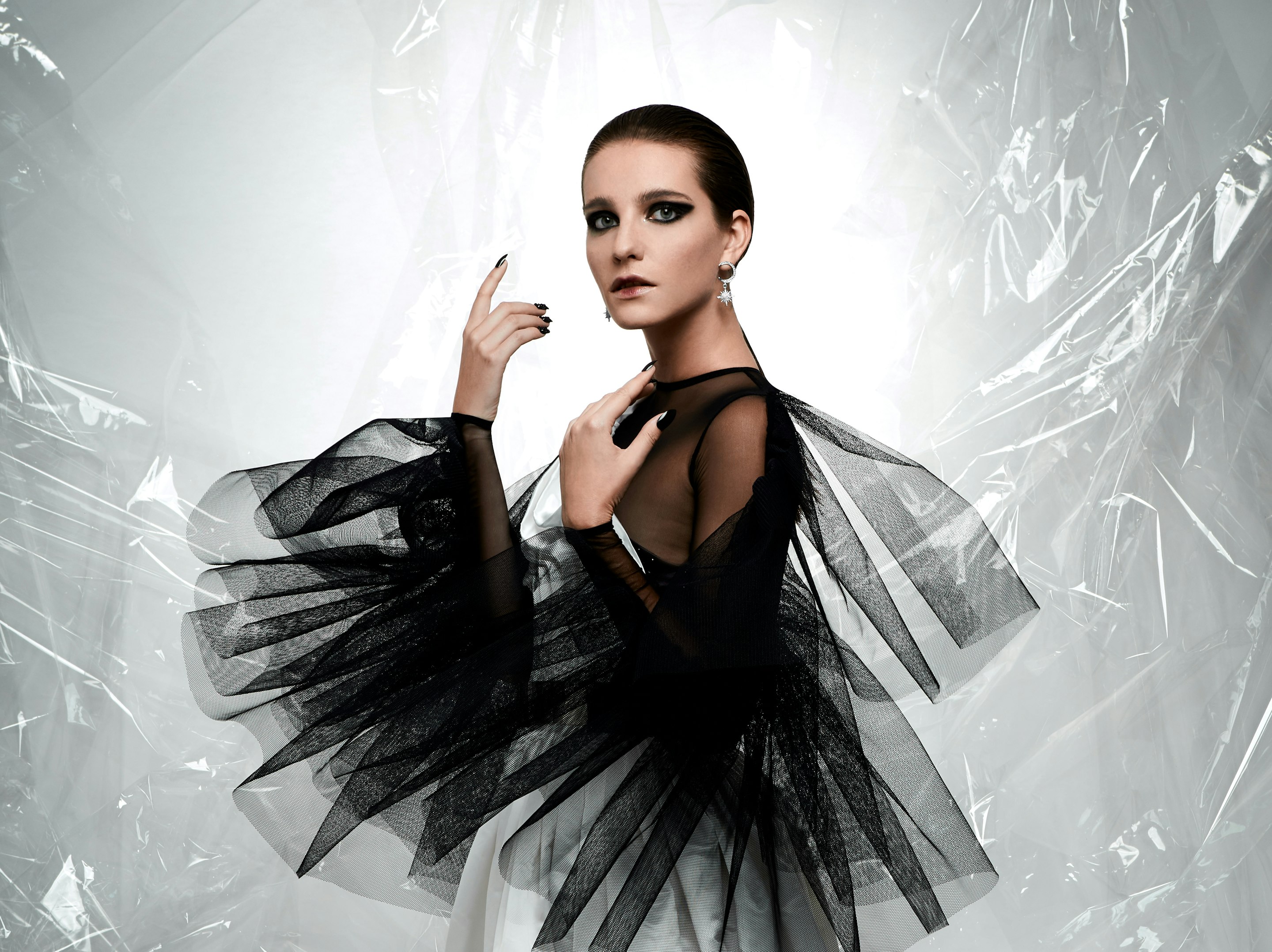 A vow of everlasting love.
Endless summer evenings and winter days have been long spent amongst the rushes of the water's edge. Patiently waiting by the lake created by her tears from her lament and sorrow, Odile awaits the day her true and faithful love can pledge their loyalty and break her spell.

Cut in silk duchess satin, hand dip-dyed in a black-grey gradient, lined in satin and embellished with jet black Swarovski crystals. Draped silk empire duchess satin is sculpted across the bodice and shoulder finishing in a pleated over skirt. A bodysuit cut in stretch tulle & stretch silk satin features tulle sleeve "wings" and a satin ribbon closure at the nape of the neck.

PHOTOGRAPHER: Charlotte May Godfrey
MODEL: Julia Kinnear (jem models)
HAIR & MAKEUP: Kat Krupa-Ringuet