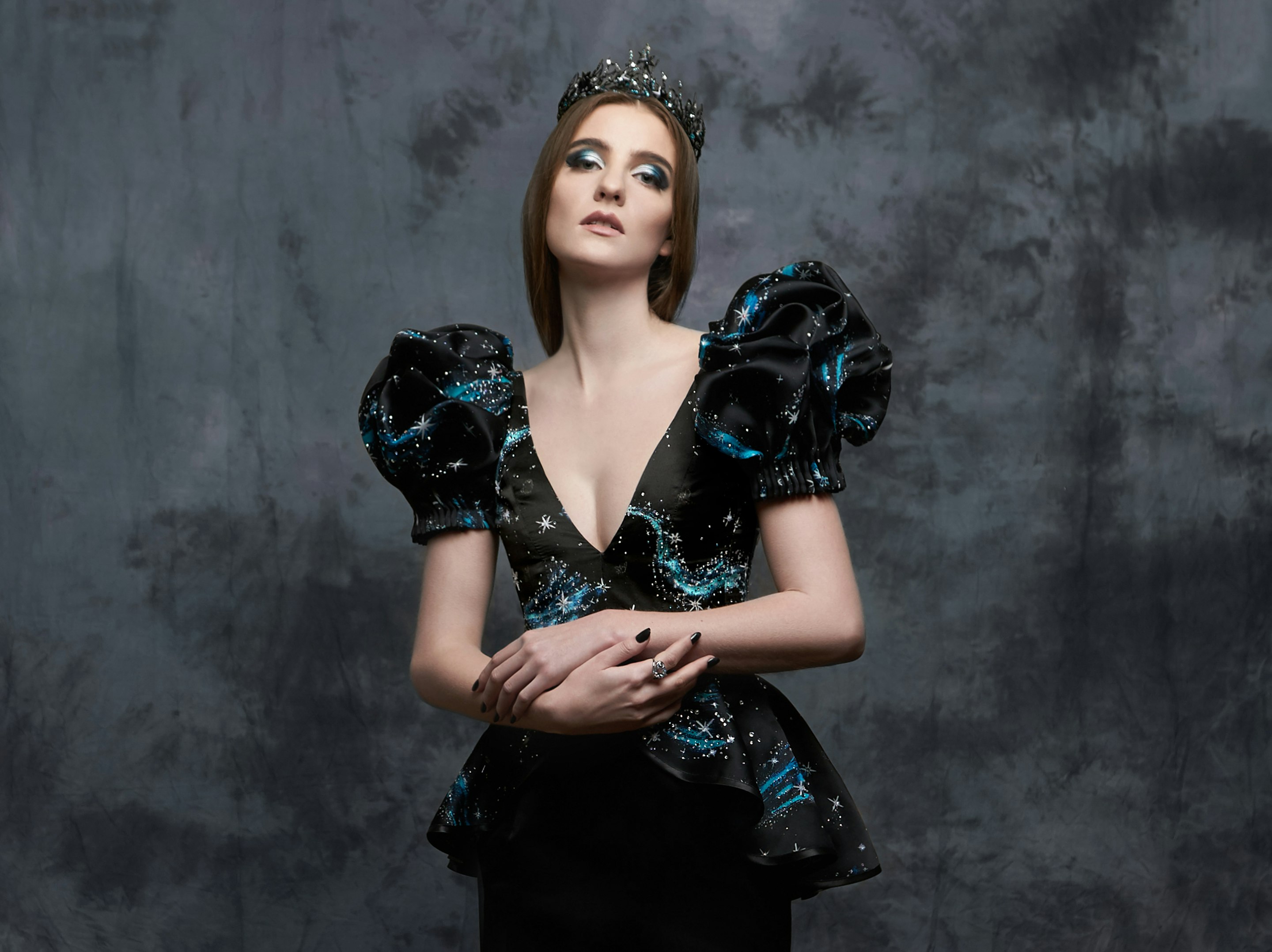 Alone, she would go to the chimney corner, to sleep amongst the glowing cinders and ashes.
Her godmother then touched her with her wand, and, at the same instant, her clothes turned into cloth of silver, all beset with jewels. This done, she gave her a pair of glass slippers, the prettiest in the whole world. Being thus decked out, she got up into her coach; but her godmother, above all things, commanded her not to stay past midnight, telling her, at the same time, that if she stayed one moment longer, her clothes would become just as they were before.

Digitally printed heavy satin, decorated in swirls of magical stardust, delicate outlines of bluebirds and faithful mice. Embellished with Swarovski crystals in shades of crystal, crystal AB and blue zircon; and decorated with scatterings of delicate clear sequins and glass beads. Sculpted puff sleeves compliment the rippling peplum skirt, worn over a black duchess satin column skirt. Swarovski crystal buttons and delicate sheer ribbon bows add the finishing detail to the centre-back opening.
PHOTOGRAPHER: Charlotte May Godfrey
MODEL: Julia Kinnear (jem models)
HAIR & MAKEUP: Georgina Chesney