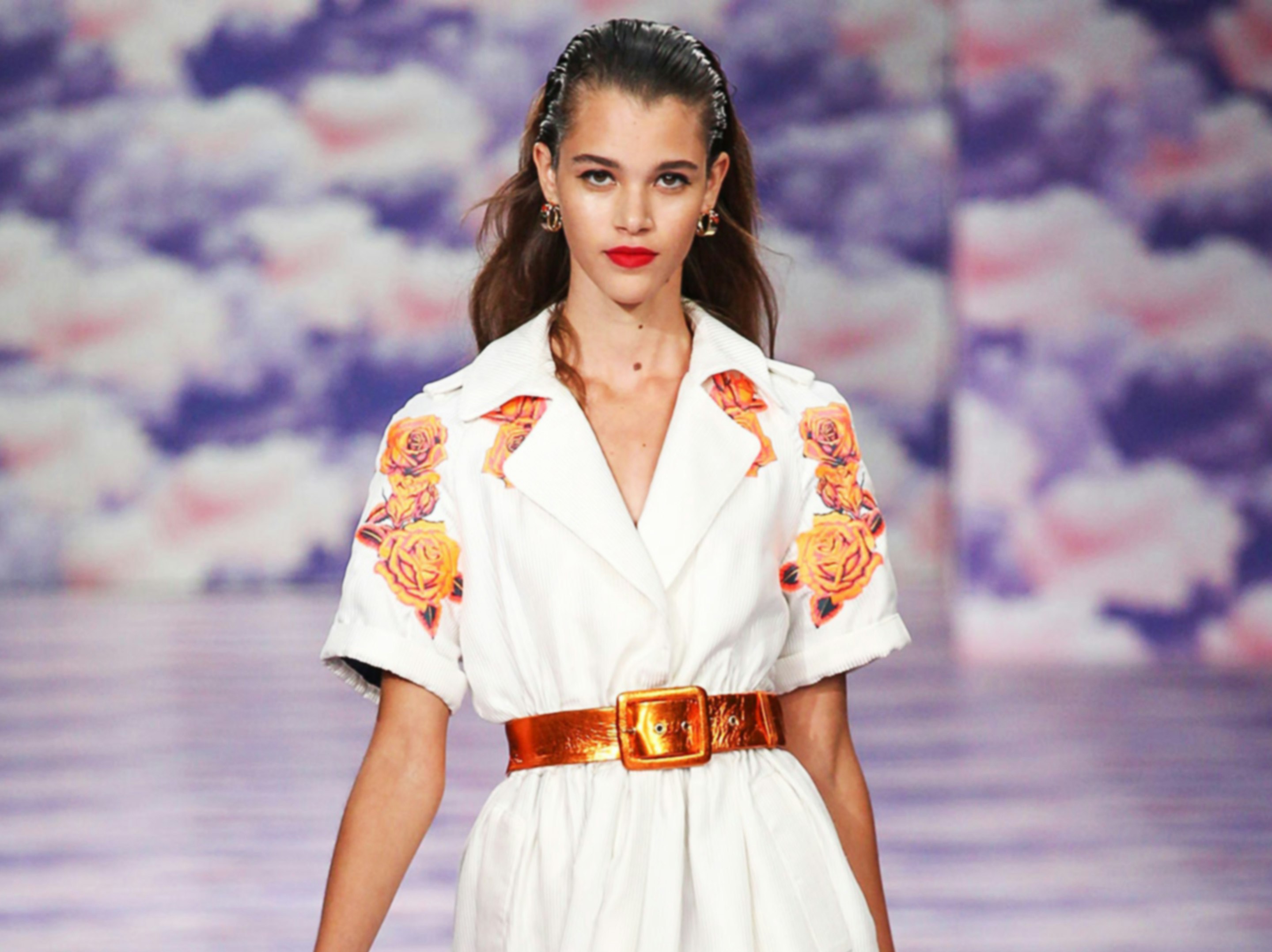 HOUSE OF HOLLAND SS14 - HOME GIRLS
LONDON FASHION WEEK
HOUSE OF HOLLAND SS14 - HOME GIRLS
House of Holland takes a trip to balmy Mexico city by the way of the tattoo parlours of Venice beach. The stench of tequila and petrol is thick in the air. The films "Mi Vida Loca" and Baz Luhrmann's "Romeo and Juliet" are playing on repeat inspired by the excitement of heady romance.
Original tattoo motifs are printed onto heavy chino. Tropical, acidic prints worked into silk woven jacquards are worn by a tough gang of homegirls.
Oversized enamel jewellery adorns embroidered and hand-painted leather. Iridescent crystal embellishment works as a highlight on cotton shirting and lace inserts appear on a light shade of denim.
Lace trimmed silk slips and full skirts cinched at the waist create feminine touches and silhouettes. Sexy dresses are made functional thanks to hand-painted "gun holster" mobile phone and key holding harnesses. Shin tattoos appear courtesy of a pain free denier hold up.