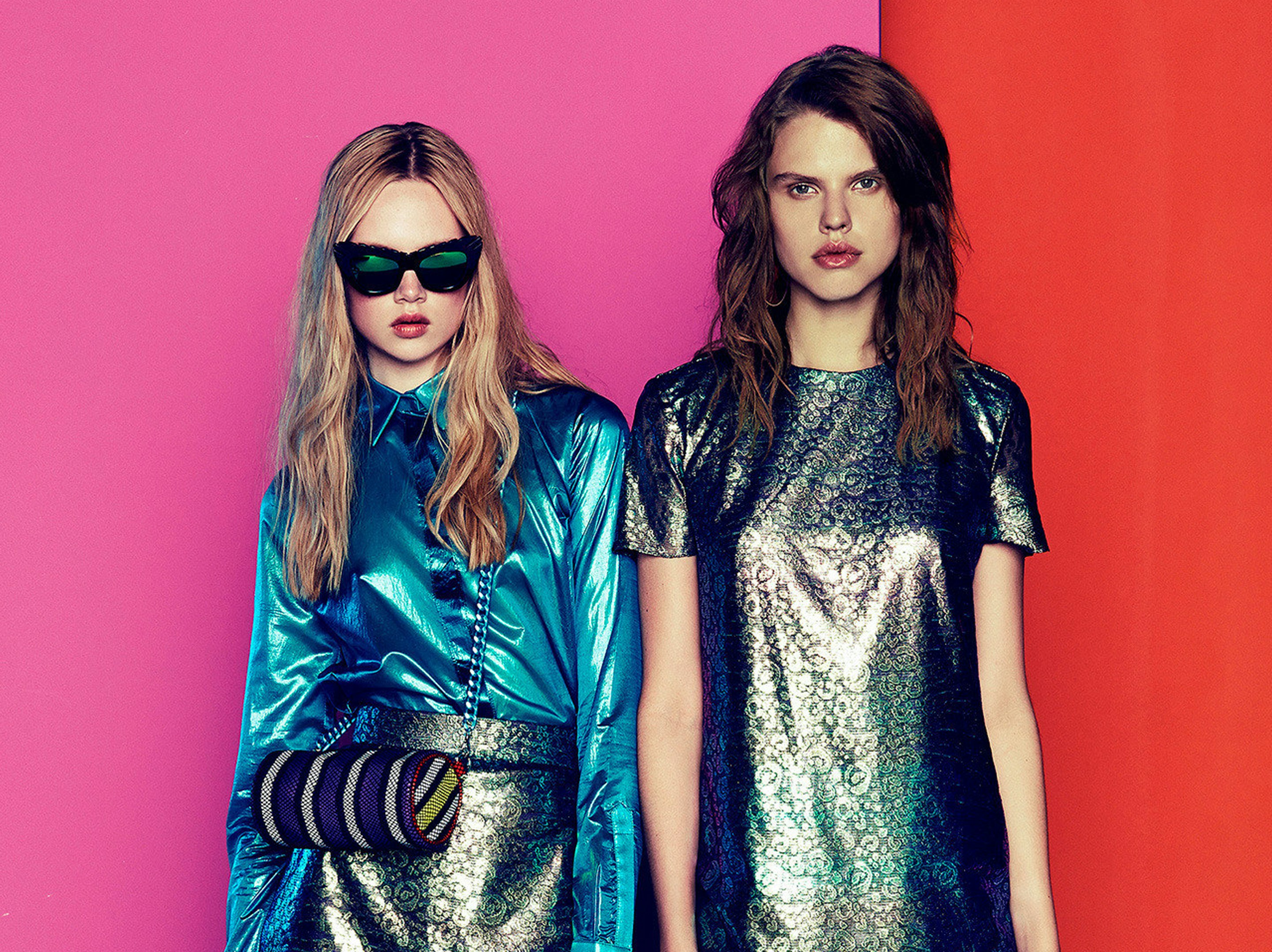 HOUSE OF HOLLAND RESORT 2015 - SURF 'N' TURF
PROFESSIONAL
HOUSE OF HOLLAND RESORT 2015 - SURF 'N' TURF
Resort 15 takes it lead from the beach bums, hotwires a campervan and heads to the coast. Beer in hand, her hair crunchy from the blustery sea spray with sand in places she wishes there wasn't.

A strong tropical palette plays host to an eclectic assortment of animal prints, zebra, python, tiger and leopard all combine atop a variety of fabrications worn with performance swimwear and rash guards.
Iridescent screen printed leopard lace repairs torn denim staples and sits atop printed elongated linings on more elegant evening wear pieces.
Tri-colour python and viper prints appear in silk separates, printed velvets and embellished sweat shirting, reflecting the leather accessory collection in the same motifs.
Camo "fun fur" outerwear and accessories punctuate the collection creating a riot of colour and a depth of texture.