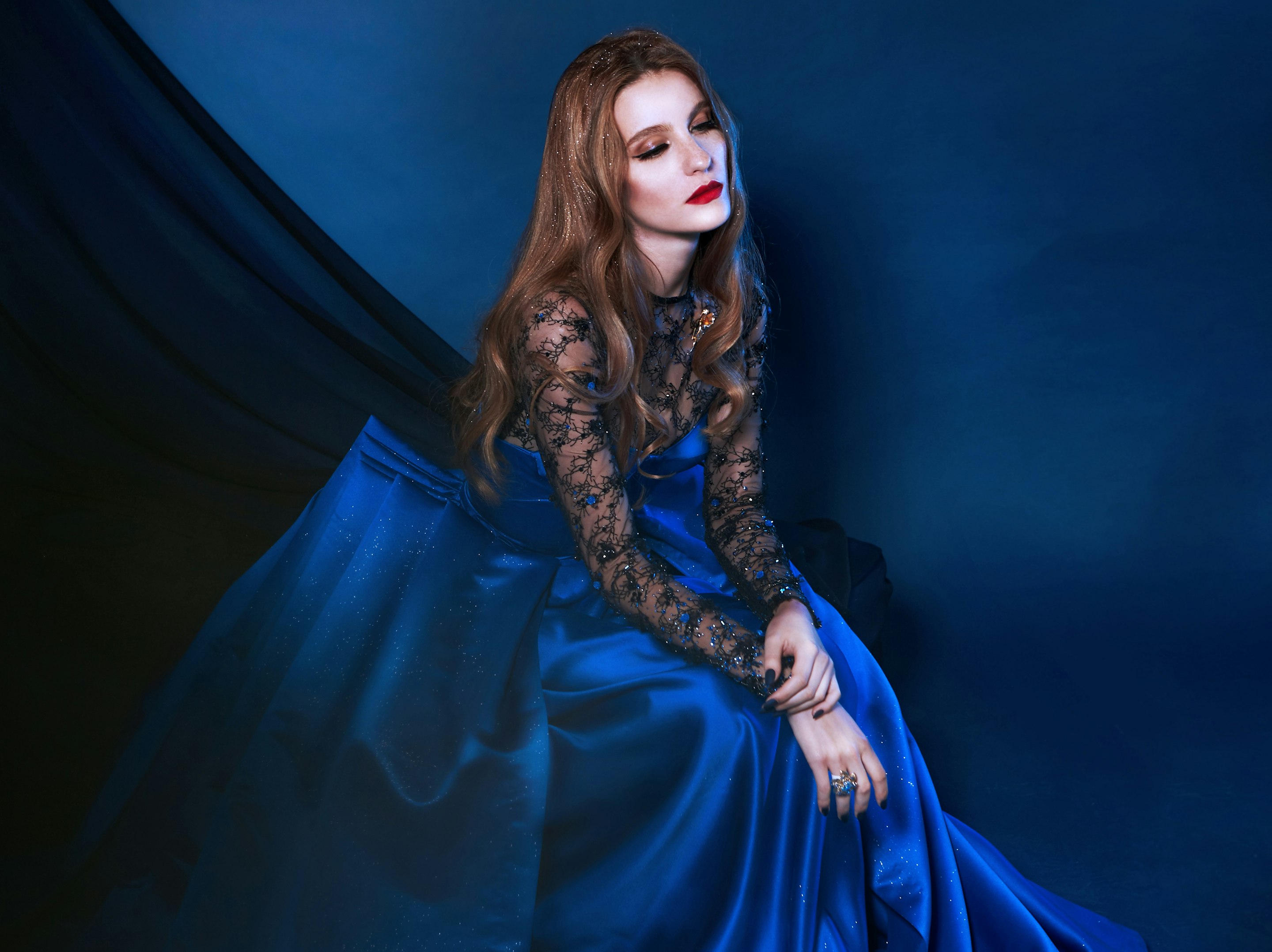 The years roll by, but a hundred years to a steadfast heart, are but a day.
You would have thought her an angel, so fair was she to behold. The trance had not taken away the lovely colour of her complexion. Her cheeks were delicately flushed, her lips like coral. Her eyes, indeed, were closed, but her gentle breathing could be heard, and it was therefore plain that she was not dead. The king commanded that she should be left to sleep in peace until the hour of her awakening should come. The king and queen kissed their dear child, and left the castle. Proclamations were issued, forbidding any approach it, but these warnings were not needed, for within a quarter of an hour there grew up all round the park so vast a quantity of brambles and thorns, that neither man nor beast could penetrate them. The tops alone of the castle towers could be seen, and only from a great distance.

Cut in sapphire duchess satin, lined with a blue & black silk brocade, a stiff pleated pannier style under-structure add shape and drama to the overskirt. A black lace under-top, embroidered with delicate lengths of twisted vines are further embellished with delicate fabric leaves, blue & black rose beading, glass Czech bead work and scatterings of jet black and Capri blue Swarovski crystals.

PHOTOGRAPHER: Charlotte May Godfrey
MODEL: Julia Kinnear (jem models)
HAIR & MAKEUP: Petr Simon Fridrich